General Dentistry refers to the tools we have available to prevent problems from forming, and for treating issues as conservatively as possible as they come up. At Dr. P Lleo, DDS, we offer all general dental services in addition to specialized treatment in order to support your whole oral health. Our general services include:
Dental exams and preventive hygiene

Orthodontics


Fillings and sealants

Crowns and bridges

Endodontics (root canals)

Extractions

Implants

Dentures

Teeth Whitening

Braces

Oral Cancer Screening
and more…

Periodontal (gum) therapy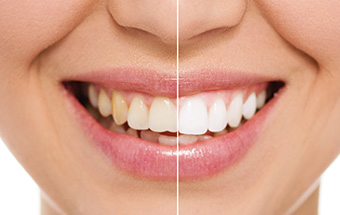 Cosmetic Dentistry
Your smile is one of your most important features. Dentistry is continuously evolving and with a variety of advanced treatment options at our dental office, achieving a beautiful, healthy, smile

General Dentistry
Our general dentists in Miami use many techniques to create beautiful smiles. Don't hide your smile or your teeth. If you are sensitive about your smile, make an appointment now to learn how we can help.

Orthodontics / Braces
Orthodontics involves the use of devices – most commonly braces – to move teeth or adjust underlying bone. Retainers, another type of orthodontics, may also be necessary after dental braces.

Pediatric Dentistry
We know it's important for you and your children to feel comfortable when visiting the dentist, and we make this our top priority. Our pediatric dentists and staff provide a fun and family-friendly visit.

Sedation Dentistry
Finally…stress-free dentistry is here in Miami! If you, like many others, suffer from dental anxiety or a severe gag reflex, sedation dentistry or "sleep dentistry" may be a good choice for you.